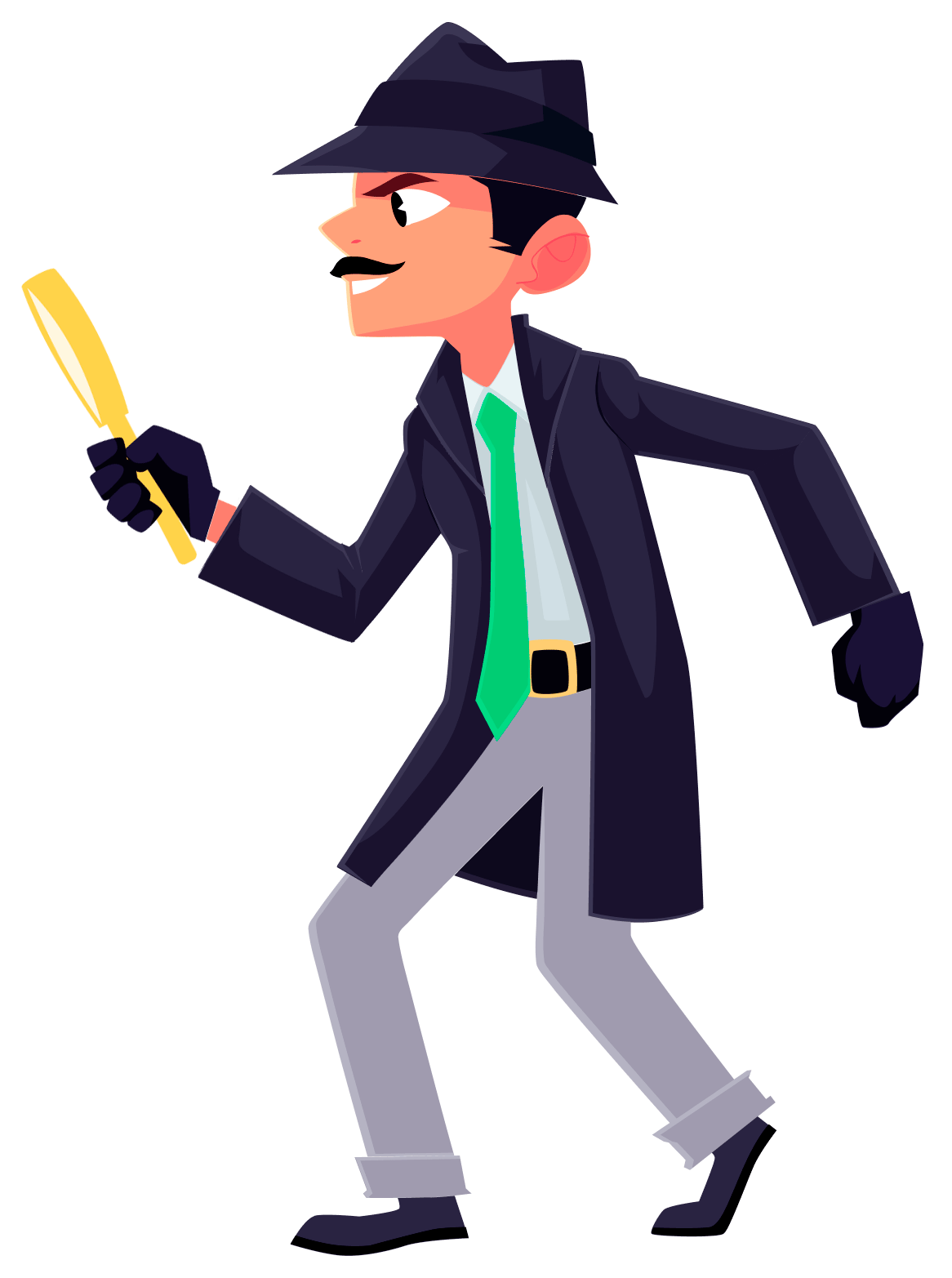 Free service
Monitoring and analysis Of online ads
Analyzing the announcement of competitors - be one step ahead. The easiest tool for analyzing teaser and push ads
Creatives with all over the world
Access to 6 million creatives from 25 advertising networks per second, instead of tedious search.
Find winning bundles of competitors in teaser advertising.
Detailed Analysis of advertising
Excess each piece of advertising campaign of competitors and keep your own.
Opportunities with Spy.House
Find efficient announcements
Use the search for ads by keyword, domain, redirect (for example, by label in the tracker)
Choose ad lifetime to see those showing efficiency.
Sort ads by popularity, lifetime, or date to select the best.
Analyzing the class ad trend.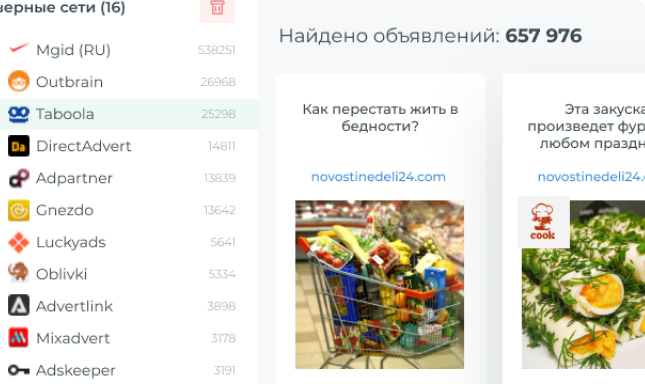 Search for landing pages that are converted
Look for ledgeans and premountings on a domain, keyword, word on Landing.
Define the best landing pages in the number of ads and lifetime.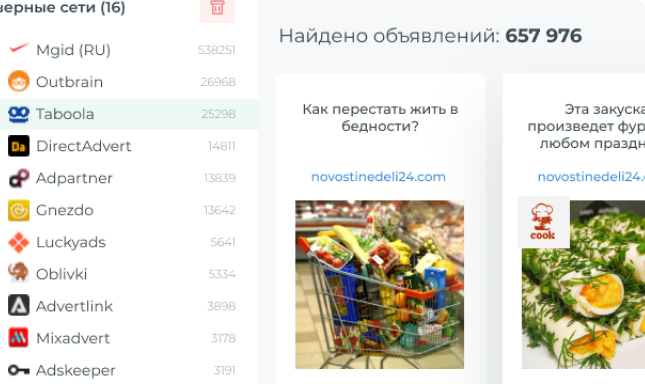 Find profitable ligaments and save money on tests
Using Spy.House you can determine:
What offper traffic started
What landing pages are traffic
What kind of geo is launched advertising company
What devices launched Target
What creatives make a profit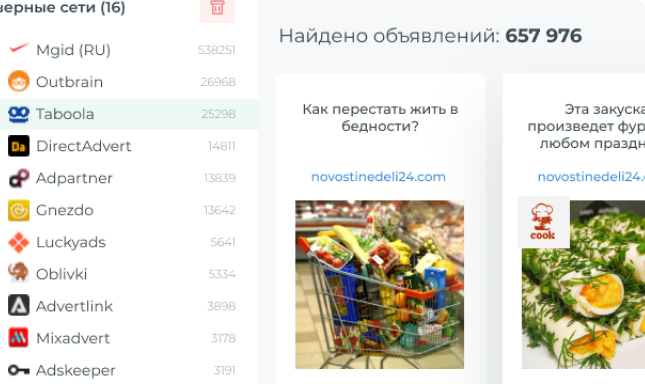 PSS ... Guy
Want to start saving time and money on tests
Use Spy.House analytics and launch profitable campaigns based on successful competitors experience.
Users:
Already rated Features spy.House
Our partners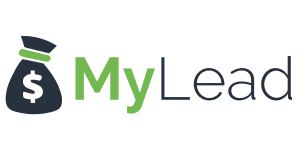 We see all your Competitors!
To evaluate all the features of the best monitoring service Advertising Create a Free Account